Conical twin screw barrel extruders for PVC extrusion process
High performance, Energy saving, Stable operation
JINZE series conical twin screw barrel extruder is of a counter rotating type; the screws rotate in opposite directions relative to each other. It is particularly suitable for PVC sheet, profile and pipe extrusion process.
The advantages of JINZE series conical twin screw extruder:
● Our conical twin screw barrel extruder has optimum melt homogeneity thanks to its long processing unit. We are a qualified screw barrel manufacturer with excellent screw design ability and experience so that we can help with challenging projects which require unique screw structures. We have achieved success in many customer cases in which the PVC formulation is very detailed and unique.
● JINZE series conical twin screw extruders have a high specific output rate because of screws' proper geometry, especially the longer pre-heating zone.
● The extruders are also designed to have low maintenance. The screws are designed with internal heat-balanced by water cooling recycle and the barrel features wind cooling device.
● The long lasting service life of our conical twin screw barrel extruders is also thanks to our high quality spare parts. JINZE series extruders use the best brand of motors, gearboxes, heaters and other parts for maximum wear and reliability. Our twin screw hopper feeder system makes material feeding smoother without the blocking of material.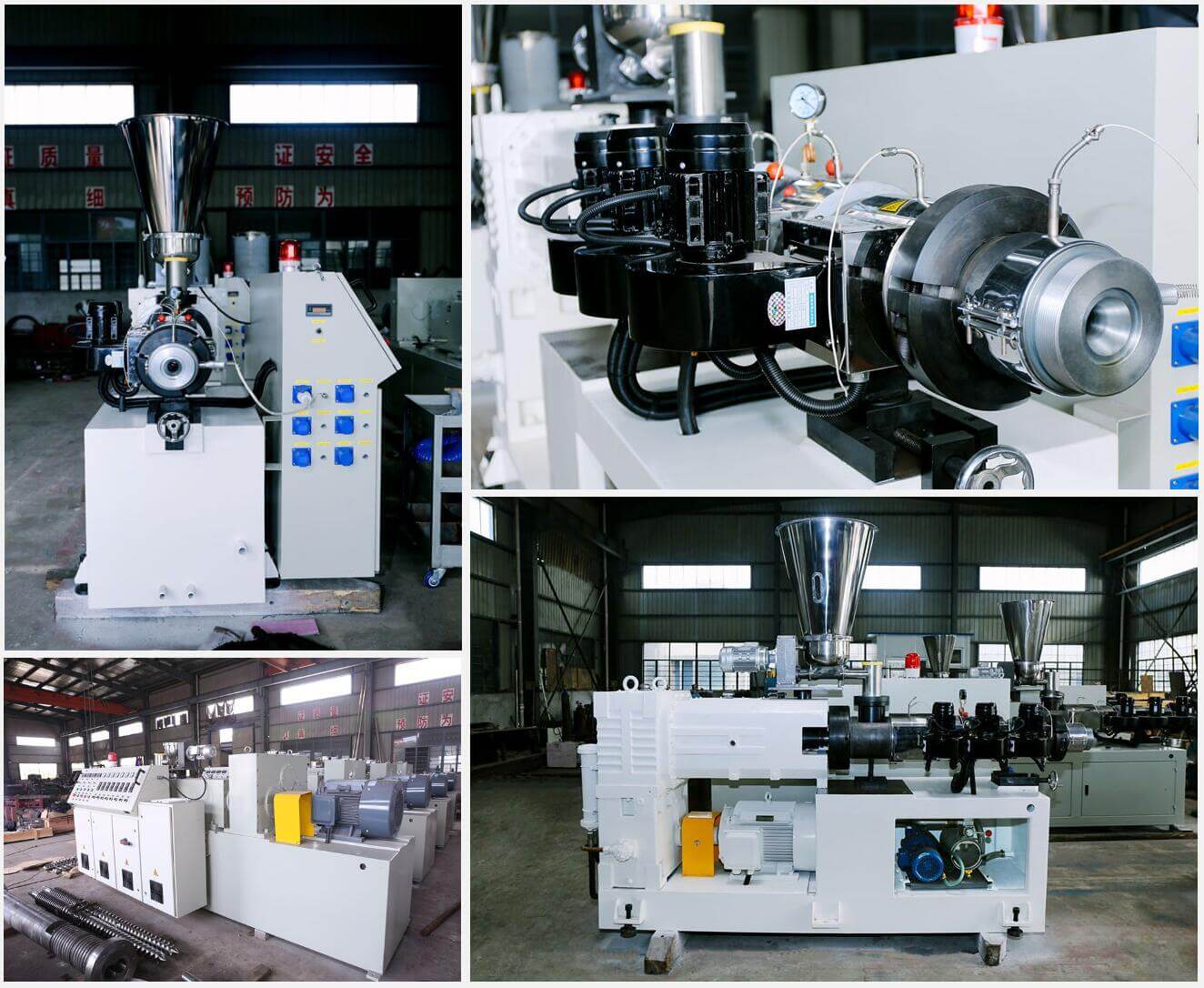 | | | | | | | |
| --- | --- | --- | --- | --- | --- | --- |
| Model | 45/90 | 51/105 | 55/120 | 65/132 | 80/156 | 92/188 |
| Motor Power (KW) | 15 | 18.5 | 22 | 37 | 55 | 110 |
| Output capacity for pipe extrusion (KG/H) | 100 | 120 | 150 | 250 | 450 | 800 |
| Output capacity for profile extrusion (KG/H) | 60-80 | 80-110 | 120 | 150-250 | 250-400 | 500-700 |
● Vertical or horizontal gearbox (DELING)
● ABB frequency convertor
● RKC temperature controller
● SEMENCE main motor
● Twin screw feeders